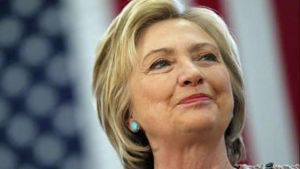 Obama-era Uranium Scheme Could be Bad Deal for Clinton
As Hillary Clinton was beginning her job as President Obama's chief diplomat, federal agents observed as multiple arms of Vladimir Putin's machine unleashed an influence campaign designed to win access to the new secretary of State, her husband Bill Clinton and members of their inner circle, according to interviews and once-sealed FBI records.
"There is not one shred of doubt from the evidence that we had that the Russians had set their sights on Hillary Clinton's circle, because she was the quarterback of the Obama-Russian reset strategy and the assumed successor to Obama as president," said a source familiar with the FBI's evidence at the time, speaking only on condition of anonymity, because he was not authorized to speak to the news media.
As The House Oversight committee has started looking into an Obama-era deal in which a Russian-backed company bought a uranium firm with mines in the U.S., Rep. Ron DeSantis told Fox News on Sunday, adding that he's spoken with the federal government's "confidential informant" on the matter.
The uranium agreement was reached while Hillary Clinton was secretary of state, and some investors in the Russian-backed company, Uranium One, had relationships with former President Bill Clinton and donated to the Clinton Foundation.
"I've spoken with the confidential informant that helped the FBI uncover this bribery scheme," DeSantis, R-Fla., a member of the oversight committee, told "America's News Headquarters." "Clearly, it's in the public's interest that this individual be able to tell his story to Congress."
When asked if a criminal investigation would be coming, DeSantis responded: "It could be criminal." He cited statutes of limitations that may limit prosecutions of any crimes that may arise from the 2010 deal.
You have to ask. Why is mainstream media ignoring the Clinton-Russia uranium controversy? Of course, it's because they're waiting for the truth. right?