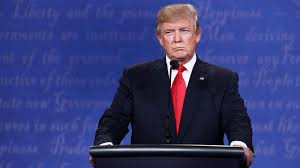 Trump claims Obama tapped Trump Tower phones before election
.
President Trump started off his Saturday morning firing off a tweet-storm. Claiming that President Obama essentially wiretapped, or bugged, Trump Tower offices before the election.
coupmedia.org has been unable to confirm any of this new information. But the president is clearly irritated.
Earlier this morning, Trump tweeted out his astonishment in discovering that former president Obama had bugged Trump Tower:
Terrible! Just found out that Obama had my "wires tapped" in Trump Tower just before the victory. Nothing found. This is McCarthyism!
The bugging of Trump Tower by a sitting President is far worse than anything Richard Nixon did in Watergate. This is a clear abuse of power by Obama in an effort to sabotage the Trump campaign and ensure a Clinton victory so that Obama's own policies could continue.
How low has President Obama gone to tap my phones during the very sacred election process. This is Nixon/Watergate. Bad (or sick) guy!
Obama spokesman calls Trump wiretapping claims "simply false"
President Obama's team is shooting down President Trump's suggestion that he ordered wiretapping on Trump Tower during the 2016 election, with an Obama spokesman calling the claim "simply false."
"A cardinal rule of the Obama administration was that no White House official ever interfered with any independent investigation led by the Department of Justice," Kevin Lewis, an Obama spokesman, said in a Saturday afternoon statement. "As part of that practice, neither President Obama nor any White House official ever ordered surveillance on any U.S. citizen."
"Any suggestion otherwise is simply false," he added.